Celso Gonzalez Construction, Inc.
CGC-Inc's strongest attribute is project management.
Welcome to Celso Gonzalez Construction, Inc.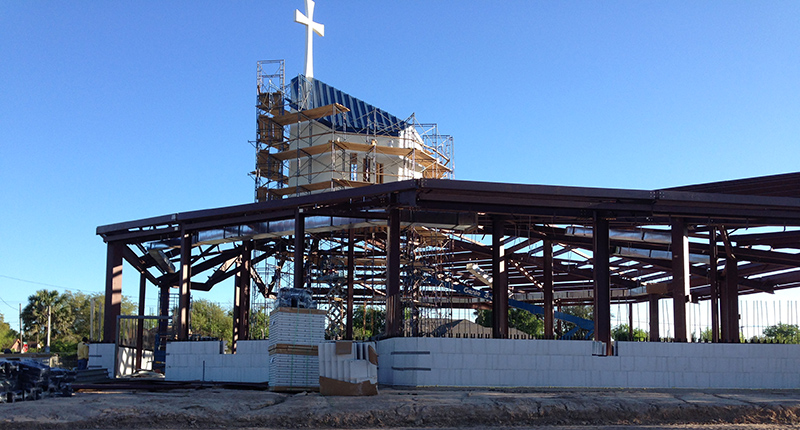 To our prospective client,
Established in 1957, incorporated since 1989 Celso Gonzalez Construction, Inc., a family-managed construction company, has been in the construction industry for over 50-years serving Mission, McAllen and the entire Rio Grande Valley. Beginning as a carpenter's apprentice, Celso Gonzalez Sr. quickly elevated himself to a self-employed general contractor building homes and small commercial projects. Today, CGC, Inc. employs three generations of the family with Celso Senior still at the helm as Chief Executive Officer. We have a Construction Management Team and crew of 8-10 full time in-house employees who perform multiple tasks including new construction, renovations, additions, paving, demolition, site-work, concrete flat work and maintenance.
CGC, Inc. is an authorized dealer and builder for Rigid Global Buildings, A pre-engineered building manufacture. This gives us a competitive edge in providing a better pricing to our clients. CGC, Inc. is a fully insured and bonded company located in Mission, Texas. CGC, Inc. has performed a wide variety of work for local municipalities, government entities, Religious Institutions and various educational entities.
Celso Gonzalez Construction, Inc. is well suited to tackle a wide variety of construction projects and with projects ranging from $75,000 to well over $3,500,000 in both the private and public sectors.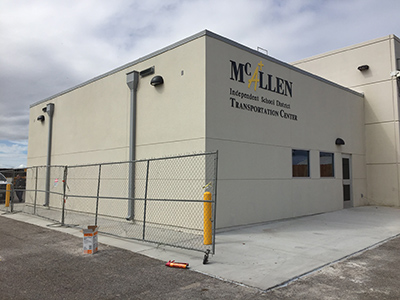 References - We take pride in the fact that all of our clients are satisfied in our work and our work ethics. We have listed some in our list of references for your consideration. We have built a reputation based on quality, integrity, productivity, and responsibility for over 30 years. Our areas of expertise include construction and management, competitive bidding, and design build delivery methods.
Competitive Proposals - We offer competitive proposals, quality assurance, low costs, fast delivery times, innovations and outstanding customer experience and service on any project that you may have. No cost to our perspective clients. We are committed to and affirmatively embrace the concept of inclusion. We work hard to include a diverse mix of subcontractors and material suppliers in the construction of our projects
Free Consultations - We offer free consultations on any project you may be contemplating.

Bonding & Insurance - We are bonded and fully insured with General Liability, Commercial General Liability and Workman's Compensation and Commercial Auto Liability.

Negotiated Contracts - Providing superior contracting services, which in turn promotes the best interest of our clients, is also essential. We offer negotiated contract services meaning you set your price and we will work within your parameters. We will prepare an itemized budget and easy to understand payment draw schedule.
Easy on the Pocket – Our philosophy is not to lose a client by overwhelming them with costly change orders. We believe that this is counterproductive for our future business strategy.

Design-Built Projects – Although we rely largely on Licensed Architect's plans to construct our projects, we do offer limited design-built services for the frugal client.

"We like to say that our specialty is the hard to do, get dirty, not so easy projects; remodeling, demolition, renovations, and additions… anything out of the ordinary!"